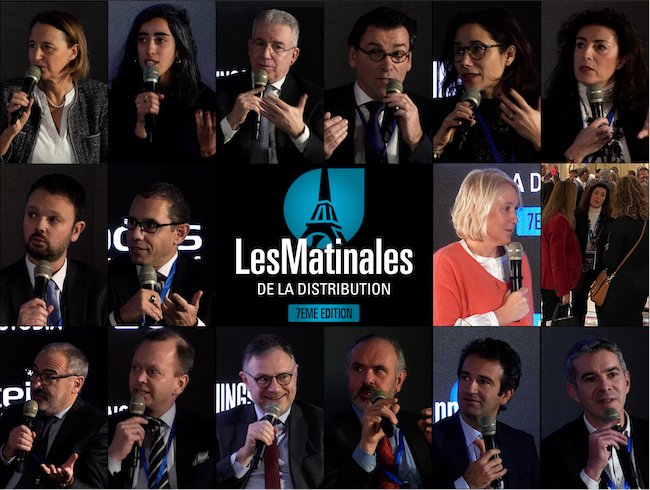 (English version below)
La 7ème édition des Matinales de la Distribution s'est tenue ce mardi 10 janvier à l'hotel Intercontinental-Opera à Paris; fidèle à notre format hybride, nous avons eu le plaisir d'accueillir plus de 160 invités .
Votre fidélité, une fois de plus renouvelée, nous encourage et nous conforte dans notre démarche auprès des sociétés de gestion.
Les Matinales de la Distribution sont un lieu de partage de connaissances, d'avis, d'idées, … mais elles sont également un moment convivial très agréable passé ensemble. Toute l'équipe de FundGlobam tient à vous remercier toutes et tous pour votre présence aussi nombreuse.
Nous tenons également à remercier tous les participants, les partenaires, les intervenants ainsi que les équipes techniques grâce à qui cette conférence est un succès années après années.
Nous vous donnons d'ores et déjà rendez-vous pour la 8ème édition des Matinales de la Distribution.
(Version française ci-dessus)
The 7th edition of the Fund Distribution Breakfasts was held this Tuesday 10 January at the Intercontinental-Opera Hotel in Paris; faithful to our hybrid format, we were pleased to welcome more than 160 guests.
Your loyalty, once again renewed, encourages us and reinforces our approach to asset managers.
The Fund Distribution Breakfasts are a place to share knowledge, opinions and ideas., but they are also a very pleasant moment spent together. The entire FundGlobam team would like to thank you all for attending in such large numbers.
Also, we would like to give a special thanks to all the participants, partners, speakers and technical teams who make this conference a success year after year.
We look forward to meeting you again at the 8th edition of the Fund Distribution Breakfasts.